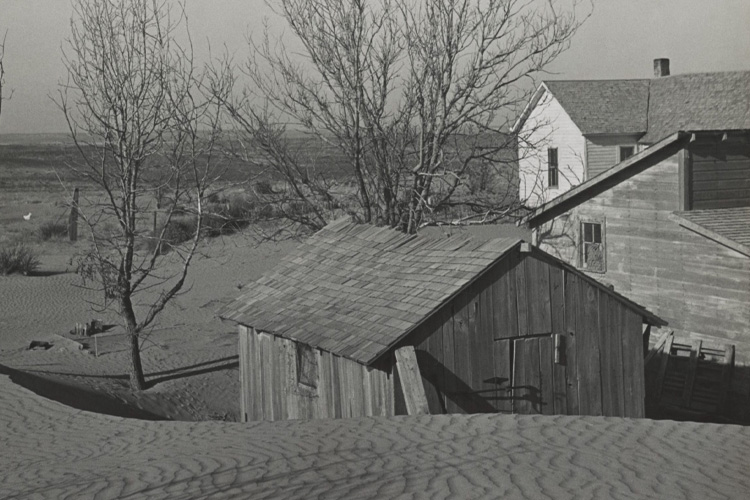 A well-meaning agent who believed stories that weren't contemporary were set to fail once gave me this advice.
I don't consider it wrong. After all, traditional publishing is different than self-publishing. Agents make money from books they know are hot for the market, and a story based in the Great Depression doesn't quite roll off the tongue, especially in 2020.
But a good story doesn't have a defined setting or time because the characters are the story. Write characters that readers can relate to, and you got a winner. Whether they are living in the middle of the Hunger Games or in space as in Enders Game. These dynamic and well-loved characters are the reason people continue to buy and read books.
In The Most Spectacular Traveling Box, you meet the protagonist, Sophie Mae, who lives in the middle of the dust bowl of 1935. Isolation and fear that the world is collapsing has her wishing for an escape from the drudgery.
Who in 2020 doesn't have the same mindset? A majority of the world are locked in their homes, feeling alone and afraid.
The Spanish flu ravaged the world in 1918.
Many of the characters in the book carry a scar of losing fathers and siblings to the pandemic. Through their experiences, the reader understands that loss doesn't mean the end of love, hope, and happiness, but that loss gives a new outlook on life and how we choose to live it.
Sophie Mae and her friends take this even further in The Most Perilous Sideshow, release set for February 2021. This second book in the series focuses on feeding the hungry and displaced. They also set out to find suitable homes for those living in Hoovervilles.
Is it possible we will see such housing reemerge as the economic downturn continues into the new year? Just imagine how youth with an understanding of those hardships would respond.
I believe that teaching kids the past in a fun and informative way helps us remember the missteps from our own history. The trend of changing or ignoring the past for the good of all is a road we cannot afford to take.
Contemporary and silly books like Diary of a Wimpy Kid are great for entertaining. A few are my own favorites. But don't discount the impact of fun and inventive historical fiction for reminding the youth of their country's history.