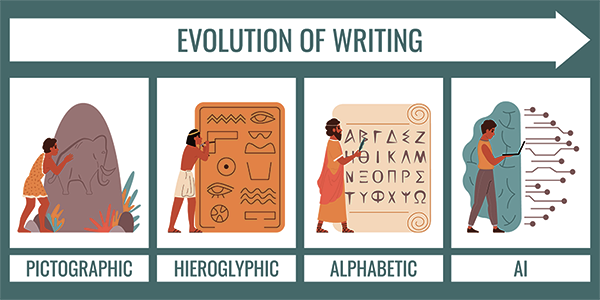 Don't tell anyone, but I'm deep in the middle of a new book. Not my typical middle-grade fare, but a YA and a dystopian no less!
A population struggles to survive after the ever-friendly AI saves humanity by partially destroying it.
So, for the last week, I've been brushing up on my AI knowledge, reading fantastic books, and watching interviews with leaders in the field of Artificial Intelligence, leaving me a little terrified and a little optimistic at the same time. Want to see what I found?
Books concerning history and technology were my first choices (you know, because I write books!).
Average is Over, by Tyler Cowen

A great read concerning the history of AI and what the future might hold for humanity. With a huge emphasis on chess, this text helped me to understand how technology slinks into our everyday lives and creates cultural shifts.

The Fourth Turning is Here, by Neil Howe

A must-read for everyone. Lots of history, lots of insight on culture and why humans do what we do. This book is not heavy on AI technology, but it does paint a picture of how humans might behave when faced with such challenges.
Interviews with AI leaders took me on a deep dive into emerging AI technologies and what they mean for humanity. These are the best of the bunch.
AI has the potential to save lives with new treatments for illness, more efficient work environments, and advances in clean water and air for the planet. But it could also be the end of humanity. Only time will tell.
So, about that book…
Fall 2024 is the earliest expected date with so much work yet to be done. Ironically, it would be easy to have AI do the heavy lifting, bringing the book to market in a flash, but where's the fun in that?