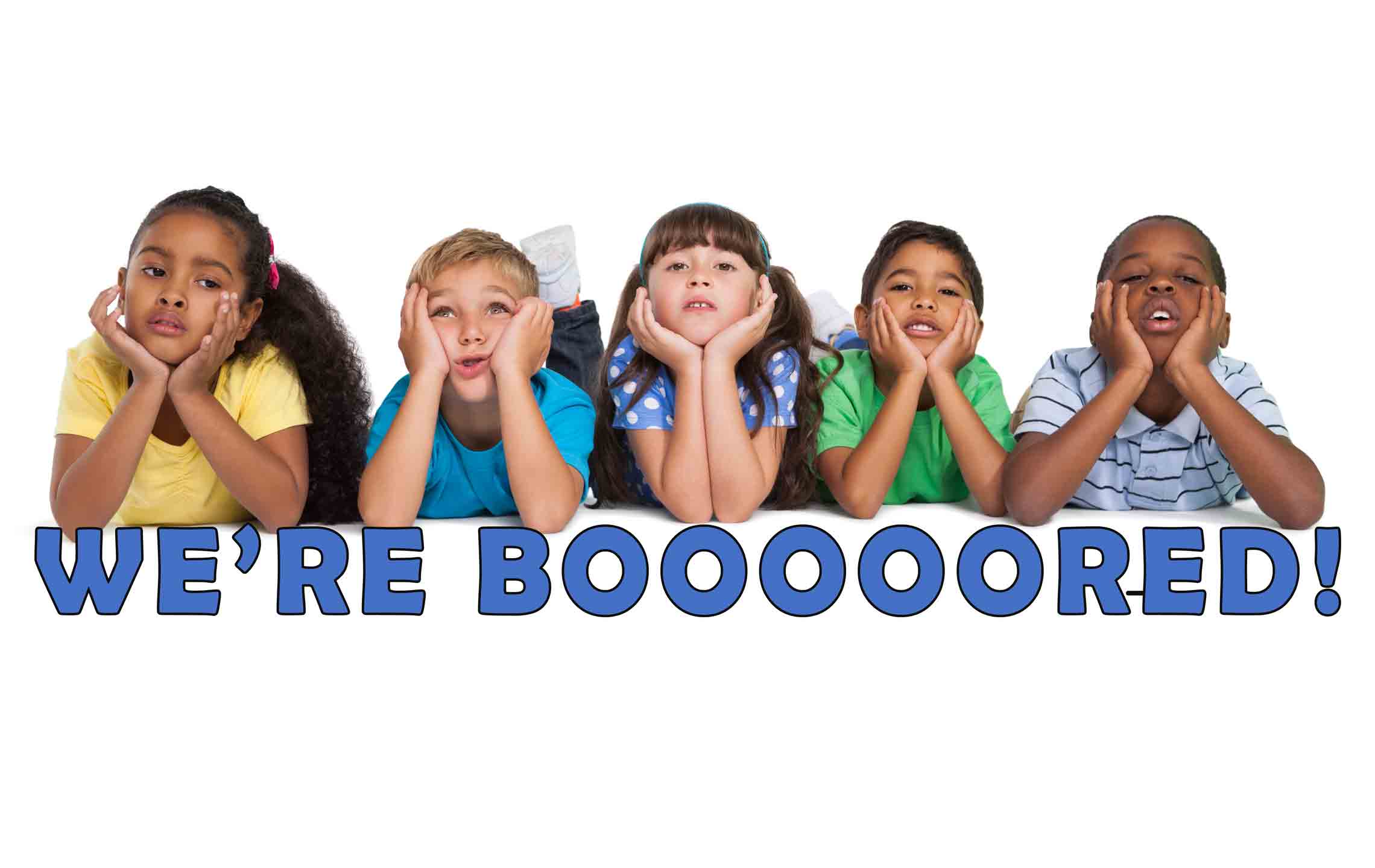 It's coming, can you hear it? As a mom of three kiddos, I dreaded the sound of two little words. Okay, maybe one contraction and one word…. I'm bored!
The end of another school year lets loose the season of splashing in pools and running the neighborhood until your mom yells for dinner. I guess these days they might text, but whatever works.
If you live in South Texas, or anywhere in the deep south, you've probably noticed the growing number of kids who shun the outdoors. And can you blame them? I hibernate in the summer, fearful of my sunburned cheeks and sweat drenched clothes!
Is there a way to give kids both air conditioning and fun? Yes!
Planning makes all the difference. Sit down with the kiddos and make a weekly activities list. Using a weekly list in place of a monthly one helps to weed out activities that were less enjoyable, like flying a kite in 105 degrees.
As the parent, you get to decide three days of the week and the kids have the other four. Why does this work?
Kids need to have input into their daily lives, giving them more agency during the allotted free months.
Great Parent Choices:
Visit relatives and bring them cupcakes you and the kids made earlier that day.

Clean up day. Put on some fun music and have a blast with the kids. When the work is done, pop some corn and watch a family favorite movie.

Volunteer at a local charity. Help kids learn empathy and how to work with others to complete a task.

Trips to the library. Make sure you give them a few quarters for the soda machine!
Great Kid Choices:
Roller Skating (this is the best!)

Hotel Swimming pools. Some hotels will let you buy a pass for the summer.

Bike trails. Technically, not indoors, but the breeze puts it on this list.

Video game tournaments. Invite friends to the house and throw a bunch of pillows and blankets in front of the television. Use a whiteboard or posterboard and build a bracket for a game everyone can play well enough.

Dollar Movie Days. They might be more than a dollar these days, but most theaters have kid flicks for cheap. Really, all a kid wants is candy and a parent that spends time with them.

Trips to the library. Most have summer reading programs for treats!

Look for free events in your city. Do this early, they might have a sign in list.
And that is my Summer Survival Guide. It doesn't apply to everyone, but you get the idea. Spending time with the kiddos and compromising on events will make the summer pass with a breeze!
Don't forget to put some great Mason Bell stories in the routine!